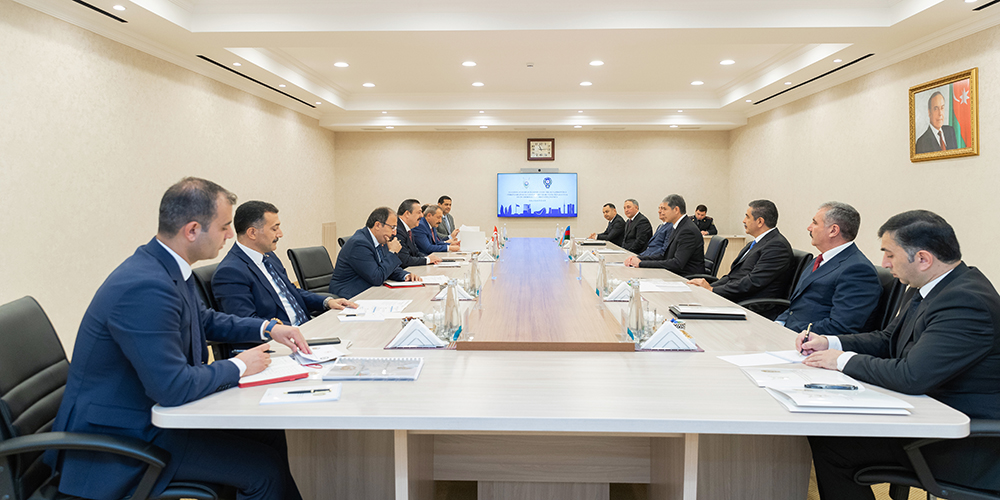 The minister V.Eyvazov received the delegation of the Turkey
06.07.2022
A delegation led by Major General Resul Hologlu, Deputy General Director of Security of the Ministry of Internal Affairs of Turkey, has come to our country to participate in the 7th working meeting on police cooperation between the Ministries of Internal Affairs of the Republic of Azerbaijan and Republic of Turkey to be held in Baku.

The Minister of Internal Affairs of the Republic of Azerbaijan, Colonel-General Vilayat Eyvazov has received the delegation on July 6.
The minister Greeting the guests noted with satisfaction that strategic cooperation and mutual relations between Turkey and Azerbaijan are deepening. The minister noting that stability, which is one of the main factors determining the rapid development of the Republic of Azerbaijan in recent years, has been created and its irreversibility has been ensured, said that the full control over the criminal situation and the restoration of stability created favorable conditions for our citizens, as well as foreigners, including Turkish businessmen to live and work in a safe and peaceful environment in our republic.
It was noted that the Ministry of Internal Affairs of Azerbaijan attaches great importance to the development of relations with the law enforcement agencies of brotherly Turkey, both bilaterally and multilaterally. The normative-legal basis of these relations is primarily based on interstate agreements on mutual legal assistance, exchange of experience, comprehensive development of friendship and strategic cooperation.

The Minister Vilayat Eyvazov expressed confidence that the working meetings held on police cooperation will encourage the further expansion of relations between the Ministries of Internal Affairs.
The head of the delegation, Major General Resul Hologlu, expressed his gratitude for the reception and hospitality. He emphasized that the cooperation between Turkey and Azerbaijan is not similar to the relations between any two countries, and that our friendly and brotherly countries always take a united position and joint efforts against the global problems that are a serious obstacle to the creation of peace and stability in the region, including all manifestations of organized crime. He expressed his satisfaction with the rapid development of Azerbaijan and the stability created in our country.

A number of other issues were also discussed at the meeting held in friendly and amicable conditions.

Jahit Baghchi, the Ambassador Extraordinary and Plenipotentiary of the Republic of Turkey to our country, also participated in the reception.