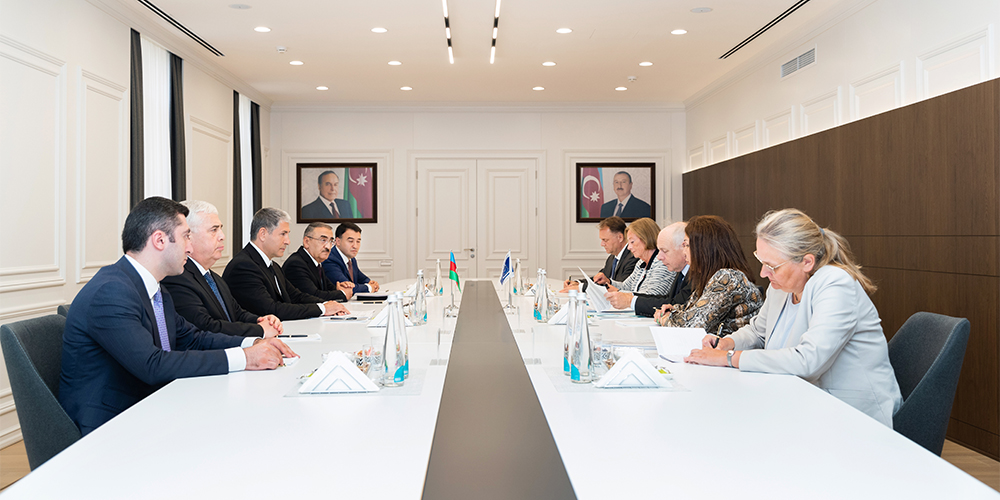 The MIA hosted a meeting with co-rapporteurs of PACE
05.06.2023
On June 05, the Minister of the Internal Affairs of the Republic, colonel-general Vilayat Eyvazov, hold a meeting with co-rapporteurs of Parliamentary Assembly of the Council of Europe, Yan Lidle-Grainger and Mrs. Liz Kristoffersen.

Speaking the existence of the close and comprehensive cooperation relations between the Ministry of Internal Affairs and Council of Europe, V.Eyvazov reported that within the frame of these relations, the measures which are aimed at implementing the ensuring human rights and freedoms are of special importance.

Reportedly, the work done in the field of increasing the professionalism of the employees of the internal affairs bodies and studying international experience is implemented systematically.

It was brought to the attention that temporary detention places of police bodies are organized in accordance with modern standards, necessary conditions are created for free and unlimited monitoring of observers from government and non-governmental organizations in temporary detention places.

The co-rapporteurs expressed their gratitude to Mr. Vilayat Eyvazov for the comprehensive information about the work done in the field of protection of human rights and freedoms.

In the meeting a range number of other topics have been discussed and the Minister of Internal Affairs answered the questions of the guests in detail.