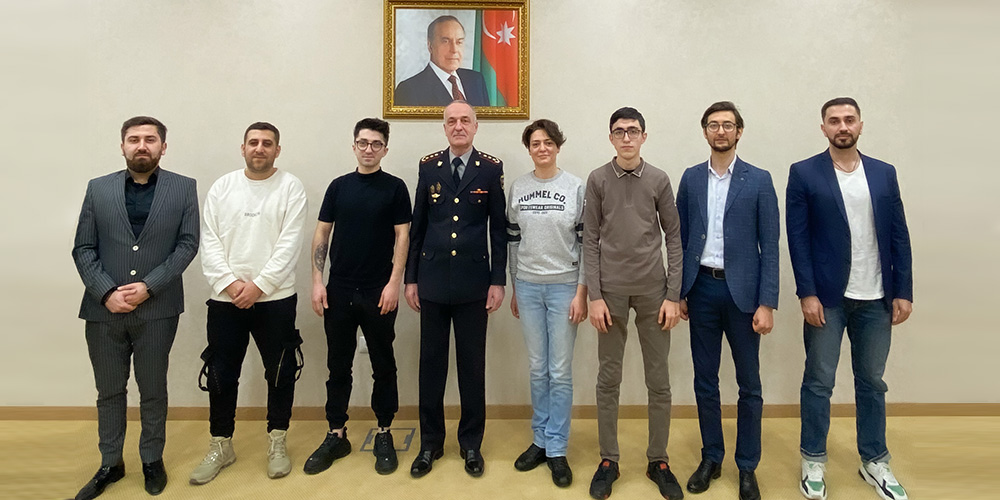 Ministry of Internal Affairs holds award ceremony of contest winners
27.11.2021
The Ministry of Internal Affairs announced a contest among bloggers on July 15 this year in order to strengthen counter-drug propaganda. Information about the subjects and rules of the contest, as well as evaluation criteria, were posted on the MIA pages in social networks.
The judges of the contest reviewed materials presented by 22 bloggers and selected 7 of them. The contest ended on October 15.
The award ceremony was held for the contest winners at the Ministry of Internal Affairs on November 27.
Chief of the press service of the Ministry of Internal Affairs, Police Colonel Ehsan Zahidov briefed on the resolute efforts made by the internal affairs bodies to prevent illegal drug trafficking, as well as awareness-raising measures taken in this direction. He noted the need in making joint efforts with the community to combat drug trafficking and drug addiction which are a global problem of concern for the whole of mankind, the importance of real assistance to everyone involved in achieving the common goal, and thanked the contest participants for their support in counter-drugs propaganda among the population.
Then the contest winners were given the awards. According to the contest judges as well as based on the number of views on social media and the full coverage of the topic, the material prepared by Elvin Nasirov won 1st place and the material prepared by Rasul Abbasov won 2nd place.
In the Video nomination, Huseyn Bakhishov's video took 1st place, Elvin Ibrahimzade's video won second place, and videos by Munis Akhmedov, Rumiya Agayeva, and Shahid Ismailov shared 3rd place.
The participants, in turn, noted that the involvement of bloggers in awareness-building in this sphere was an excellent initiative, thanked the country's leadership and the Ministry of Internal Affairs, and stated that they would continue to make every effort to form healthy youth.